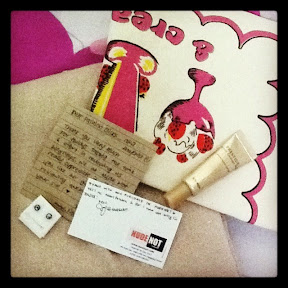 Just received some goodies from Nude Not. This special post is to thank Nude Not for being so kind sending me all those stuff. Love the top, love the shopping bag!
It always been my pleasure reviewing your pretty stuff.
May your business keep blooming!
Guys, please visit Nude Not for pretty clothes! They are having Christmas & New Year giveaway!
Check out their blogshop for more info ya!
http://www.nudenot.com/