I have finally decided to make a simple and brief review by only include pictures, blogshop link, colors or prints available and item's price. By doing this i realized that i save more time and features more stuff...also focus more on other non-review related post. So if any of you not satisfied with this decision and prefer more elaborate review, please..please do tell me yeah!
Have a nice day!
Cat In A Bowl
Colors available: Pink, Light Pink, Orange
RM33
The Shoplifters
Boat shoes for men
RM69
Bundle of Joy
RM45
Vogue In You
Pre-order shoes from Korea
RM135 | RM150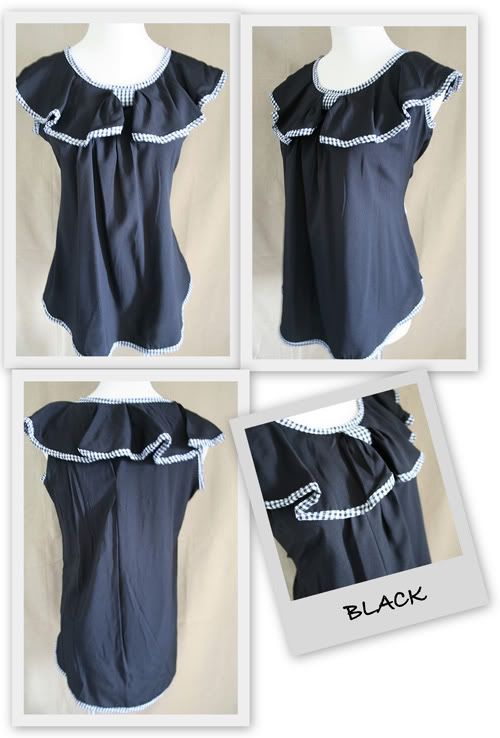 A Fitting Room Boutique
Colors available: Black, White, Grey
RM30
ROOM 8008
RM39
Impulse Grabber
Colors available: Black, Blue
RM47
Avenue JV
Colors available: Green, Yellow, Red
RM39
Style Influx
Colors available (shorts): Black, Khaki, Dark grey
RM39
Style Influx
RM45
Greeen Bananas
Waist clinchers
RM18 each
CHANCE
Just update with new fresh collection. Give them a visit now.

E-Zora Boutique
Pre-Order Maxi Dress
RM65
each
A Bit if Everywhere
Colors available: Black, Pink, White
RM42
Drestres
Colors available: Sky Blue, Earhty, Sunny
RM75
Drestres
Colors Available: Pale Pink, Smokey Grey
RM70
A Model Studio
Prints available: Peace, Love, Cupcakes
RM38
Windy Shopaholic
RM32
Femme by JE
RM50
Femme by JE
RM48
Beautiful Disaster
Lots more awesome designs available at the blogshop.
RM25 each
Dudes n Duchess
Jumpsuit 1 - Colors available: Black, Brown, Grey
RM65
Jumpsuit 2 - Colors available: Mustard, Maroon, Blue
RM75
Ur Hanger
Colors available: As shown on pics
RM39